Poland's cPPA market update at the annual RE-Source event
In a country where over 70 % of electricity is generated from coal the shift to green energy is not only a matter of environmental awareness. It is also about the business competitiveness. The growing cost of black energy due to the rising CO2 emissions price is becoming the key driver for companies to take advantage of the cheap and clean energy from wind and PV.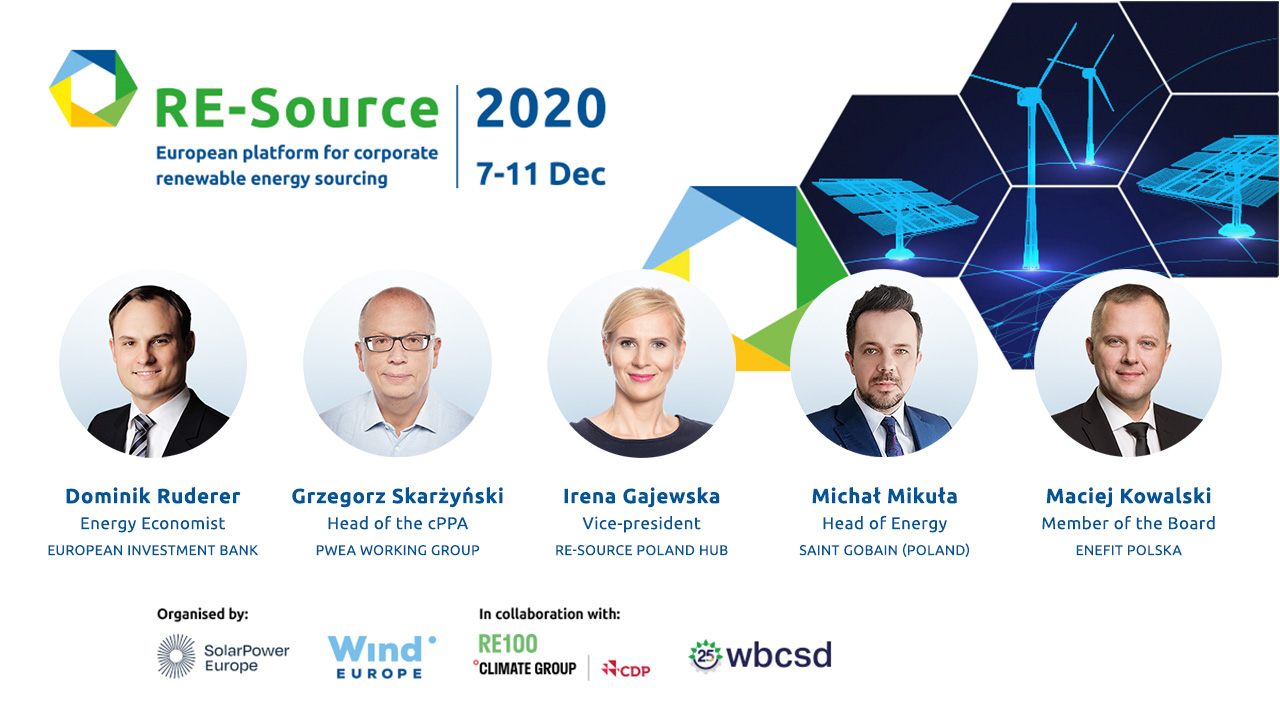 During the upcoming RE-Source event the RE-Source Poland Hub shall deliver an update on the cPPA market in Poland. Speakers will share insight into the contracts that were signed, the potential for further development and the barriers which hinder Poland's industry's green transition.
Viewers will learn various perspectives of actors usually involved in signing a corporate power purchase agreement: of an industrial energy buyer, a renewable investor, an energy trading company – the one which actually facilitated the first Polish cPPA with physical delivery – and a representative of a European Bank with the strategic objective to support the corporate renewable sourcing market development.