Polish workshop at the RE-Source event in Amsterdam held by Re-Source Poland Hub
Global corporations present in Poland want to supply their operations with clean energy from renewable sources. Polish workshop within RE-Source Amsterdam gathered about a hundred participants interested in the development of the corporate PPAs market in our country.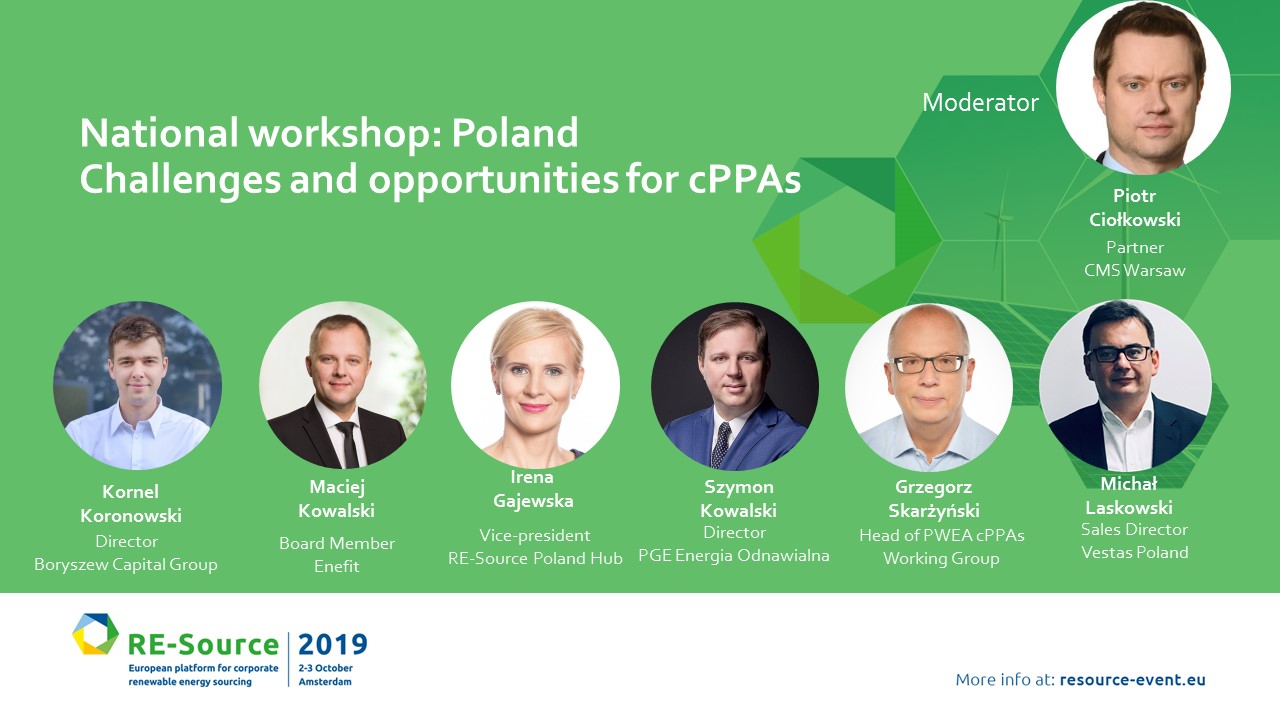 Both consumers and producers are interested in the dissemination of corporate renewable energy sales agreements in Poland. The former see that the prices of RES energy are becoming more and more competitive, which will enable them to optimize their production costs. Equally important for them is the image aspect - the possibility of publicly declaring that their products have been manufactured with respect for the environment, regardless of the location of the plant. International corporations also want their demand for clean green energy to contribute to the energy transformation of the country - to create new RES generation capacities on the basis of agreements concluded by them in Poland.
RES investors are keenly interested in taking advantage of the possibility to secure financing of their projects on the basis of the concluded cPPAs. According to discussions with representatives of energy consumers, the Polish market is particularly active in this area, especially for the representatives of these developers, who can boast of significant achievements in this area in other European markets.
The debate on opportunities and barriers for corporate PPAs in Poland, conducted as part of the workshop, was an opportunity for participants to learn about the specificity of our market. The discussion was moderated by attorney Piotr Ciołkowski, Partner in the Warsaw office of CMS, and was attended by: Kornel Koronowski from the Boryszew Group, Maciej Kowalski from Enefit, Szymon Kowalski from PGE Energia Odnawialna, Michał Laskowski from Vestas and Grzegorz Skarżyński representing the emerging PWEA Working Group for cPPAs. In Amsterdam, the establishment of RE-Source Poland Hub, a platform for green energy consumers and producers in Poland, was also announced.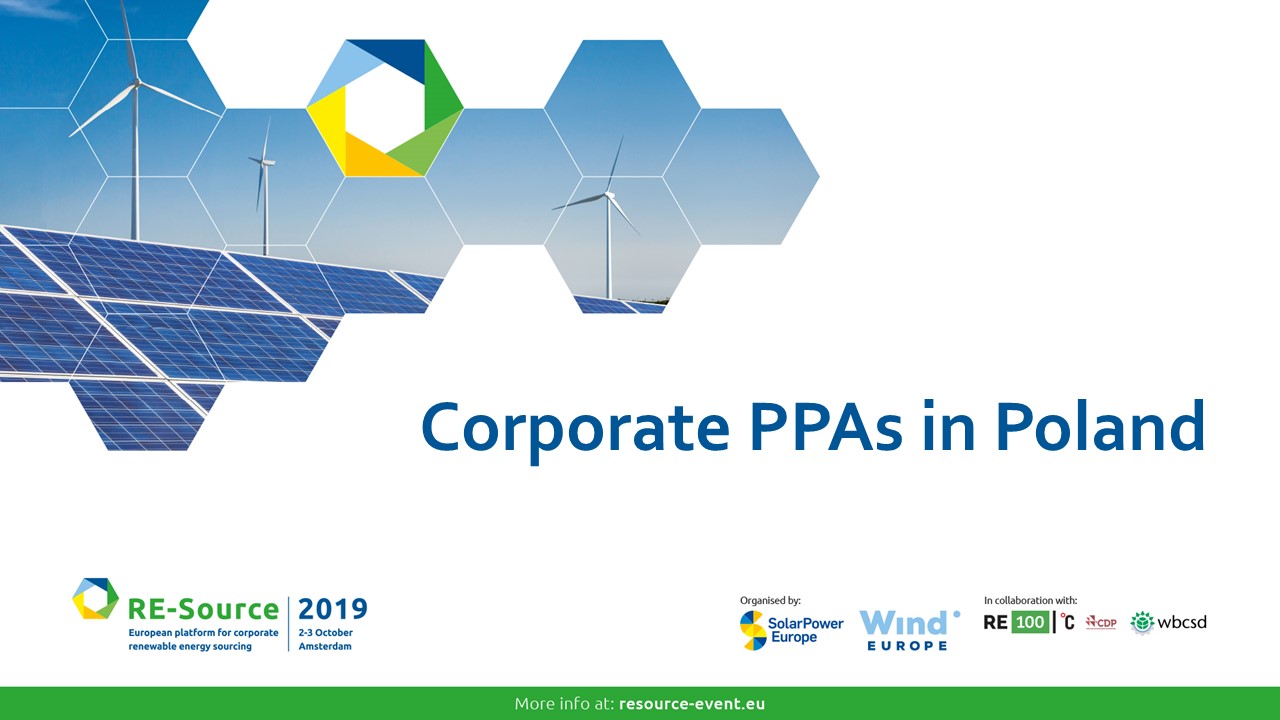 On 4-5 February in Warsaw, the RE-Source Poland Conference will take place, in which a great emphasis will be placed on educating green energy consumers in the area of corporate PPAs.
An integral part of the conference will be a session of B2B meetings for customers and manufacturers.