Newsletter of RE-Source
We are starting a new series of newsletters from the RE-Source Poland Hub Foundation, we will guide you through the world of green energy (polska wersja językowa raportu dostępna pod linkiem). Firstly, take the opportunity to read the summary of RE-Source Poland Hub's activities for the last six months. In the next section you will find articles written by our Partners, which cannot be skipped. Remember to visit our website www.resourcepoland.pl where you can download all of our reports for free and follow our profile on LinkedIn where you will find all information related to our current activities.
First of all, we would like to thank our Members for the active support of the Foundation's projects, working with you is a real pleasure. And of course let us express our gratitude to the companies that contributed to prepare this newsletter: DNV, PST, Photon Energy Group oraz A-RES.
We are growing stronger! More and more companies becoming our Partners and it is not a secret that we like such a memorable moments the most. During the last half-year, we have welcomed aboard A-RES, Umicore, Business Energy Solutions, and EDP Renewables. We are delighted that you have decided to trust our Foundation and we are already looking forward to cooperate with you.
In May, Rafał Malarowski has joined our team. Probably most of you have already met our new deputy director. However, if you have not got such an occasion, Rafał will be happy to answer any questions – contact details: rafal.malarowski@resourcepoland.pl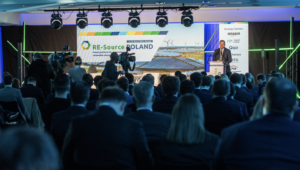 We were very pleased to see you at the RE-Source Poland 2023 Conference, which took place in Warsaw on March 21-22, 2023. Our annual conference has already become an event that cannot be missed and, as every year, it has attracted a large group of participants. Panels with experts, gigawatts of professional knowledge, networking and a friendly atmosphere make the participants' opinions about the event very positive and fill us with optimism for the coming years. The conference is a great opportunity to confront your knowledge with experience of the state institutions representatives and the largest private sector players. This time we have occasion to host the Secretary of State, Government Plenipotentiary for Renewable Energy Sources – Mr. Ireneusz Zyśka. The participants of the event emphasize that such a conference is not only a great opportunity to start new business relations, but also to gain professional knowledge presented during numerous panels and workshops. Takin the opportunity we would like to invite you to the next edition of the conference, which will take place in April 2024 in a completely different location. More information soon on our website www.resourcepoland.pl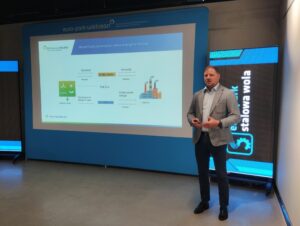 We are active in the field of educating about green energy. In May, we have conducted workshops for entrepreneurs being members of the Tarnobrzeg Special Economic Zone EURO-PARK Wisłosan in Stalowa Wola and in EURO-PARK Mielec managed by Agencja Rozwoju Przemysłu S.A. We have conducted the workshops together with ous colleagues from Lerta – Photon Energy Group and Business Energy Solutions. During the workshops we have focused on the Polish energy market, the Polish power market, cPPAs agreements and ESG factors. The direct workshops with entrepreneurs allow us to share our knowledge in an accessible way and is the most convenient opportunity to find new business partners, so definitely we intend to continue organizing similar initiatives. Moreover, in July we have conducted workshops for experts working in the Investment Department of the Polish Investment and Trade Agency. Not surprisingly we have figured out that issues related to energy prices and the possibility of purchasing green energy are often crucial during the process of carrying out new investments in the territory of Poland.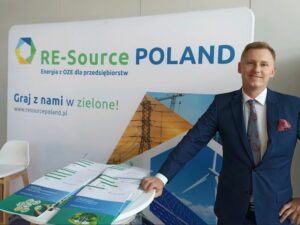 We have actively participated in the conference of the Polish Wind Energy Association organized in Serock (June, 2023). The RE-Source Poland stand has attracted many attendees, we have got the unique opportunity to spread the idea of green transformation and educate on cPPA agreements. We have held hundreds of meetings. We have also hosted a cPPA in offshore panel, which gathered a significant number of participants. Thank you all and see you next year!